It may be known as Fat Tuesday, but Mardi Gras doesn't have to be unhealthy! Here are some healthy hacks and allergen-friendly alternatives to seven classic Mardi Gras dishes that will satisfy your Cajun and Creole cravings! 
Jambalaya is a Mardi Gras must-have! Packed full of shrimp and sausage, this classic dish is savory, filling, and oh so satisfying! This jambalaya recipe from 40 Aprons uses cauliflower rice which makes it perfect for people following Whole30, paleo, or keto diets. We also recommend making jambalaya with chicken, crawfish tails, or a mix of whatever inspires your palate!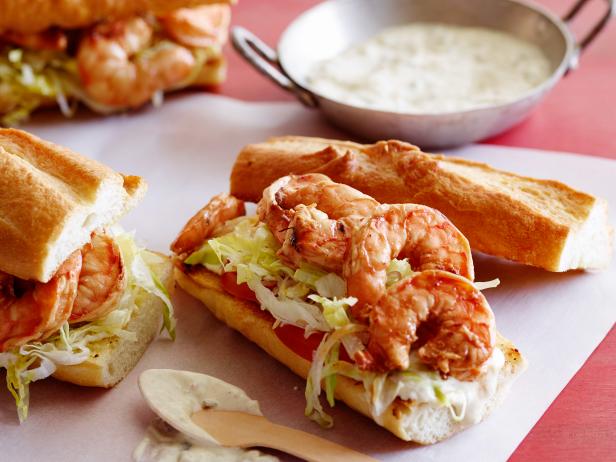 Since traditional Shrimp Po' Boy recipes include fried shrimp, a quick and easy way to go healthy is by grilling your shrimp instead. Carb-conscious or gluten-free home chefs can also swap out the baguette for a low-carb or gluten-free bread. Here's Food Network's take on Grilled Shrimp Po' Boys. Save a few more calories by substituting the mayo for plain yogurt or dairy-free yogurt, and skip the butter sauce altogether!
Traditional muffuletta recipes are packed with fatty meat and a marinated olive and pickled veggie mix called giardiniera. While these ingredients add lots of flavor, they're not so heart-healthy. Instead, consider this Vegetarian Muffuletta, aka "Salad In a Bread," or skip the bread entirely by making a Muffuletta Salad. These tasty alternatives will have you donning your beads for dinner!
There are a wide variety of healthy gumbo recipes available online, including versions that are gluten free, low-carb, etc. But what about a low FODMAP diet? (If you're not familiar with FODMAPs, check out our fall blog post to learn more.) Since the "holy trinity" of this dish is onions, celery, and bell peppers, and it also includes garlic and garlic-heavy andouille sausage, low FODMAP Gumbo takes some doing, but it is possible! This low FODMAP and plant-based gumbo recipe from Fodmap Everyday uses gluten-free flour for the roux, garlic-infused oil for flavor, and jackfruit and butter beans as protein substitutes. Wow!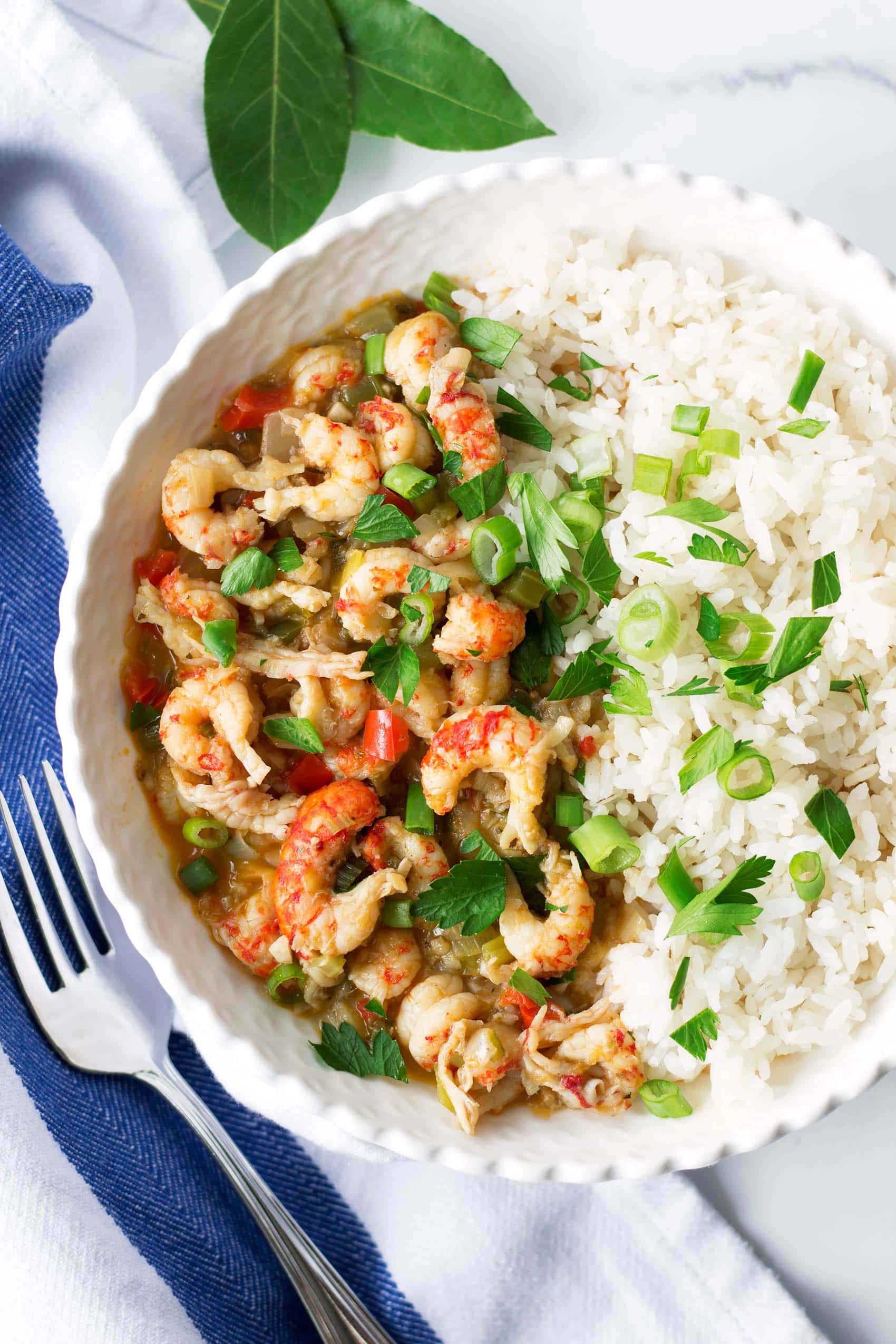 Étouffée is both a dish and a cooking technique that basically means "smothered." Thickened with a roux and served over rice, traditional étouffée is not exactly low fat or low carb. By substituting cauliflower for the rice and using an arrowroot roux, Kit's Kitchen shares this Crawfish Étouffée recipe that is Whole30, paleo, and keto friendly.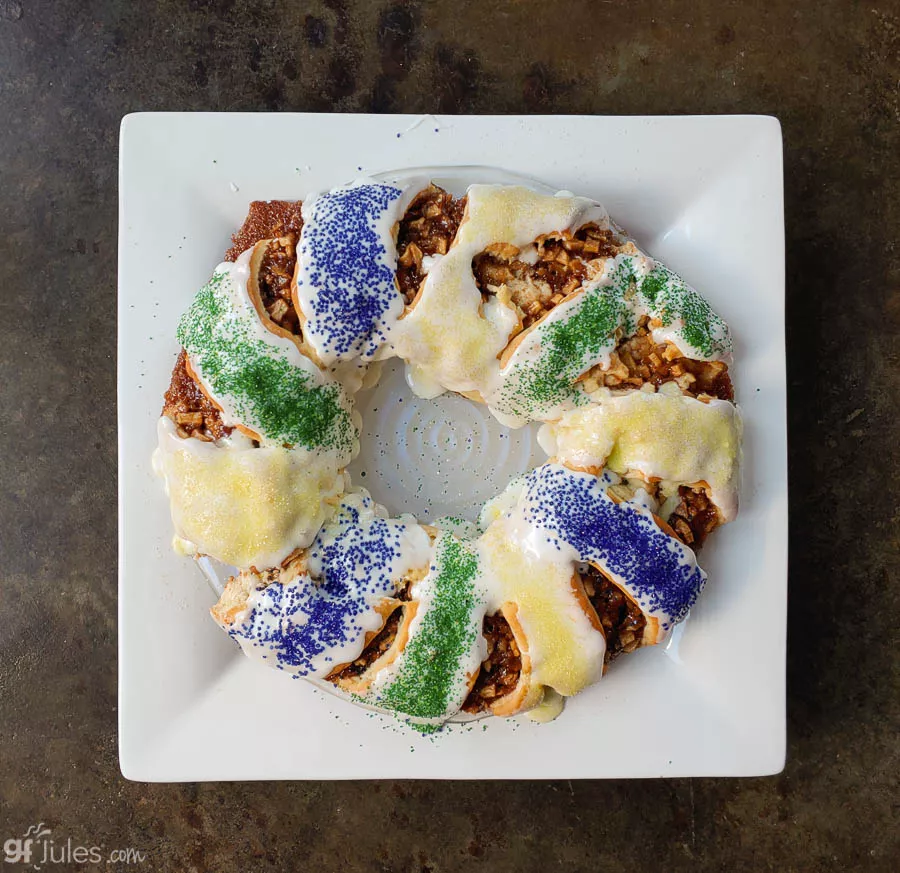 King Cakes come in many shapes and sizes and have a long and interesting history. One of the newer evolutions of the sweet treat is gluten-free King Cakes. Bake up a GF King Cake as you count down to Mardi Gras, and you and your gluten-sensitive friends can all have a chance to look for the baby and be royalty for the day!
We know what you're thinking: beignets are basically donuts covered in powdered sugar. How on earth can someone make a healthy beignet? The answer: an air fryer! Check out this recipe for air fryer beignets for a lighter and less messy way to enjoy this favorite New Orleans treat. Beignets are also best enjoyed with a hot, freshly-brewed mug of Cafe du Monde's famous Coffee and Chicory.
BONUS: Cajun and Creole Cuisine in Western Washington
Cajun and Creole restaurants aren't as common in the greater Seattle and Puget Sound areas as some other types of cuisines, but they can be found if you know where to look. Here are some excellent options to try if you'd like to dine out (or take out) this Mardi Gras season.
If you'd like a taste of Cajun or Creole cooking at home with less work and less cleanup, hire one of our chefs to cook for you or your next home entertaining event. We would love to prepare any of these healthy Mardi Gras recipes for you and so much more!