Eating healthy is as much about how you feel as how you look! Whether you are measuring your macros or following a specific diet, when it comes to getting the results you want, every body is different and has their own interpretation of what healthy means to them. Some people want to drop those pandemic pounds, while others are following doctors' orders to address specific health concerns, like allergies or diabetes or hypertension. 
Whatever your goals are, here are some of the ways we're supporting our clients as well as some simple swaps and successful strategies to help you look and feel your best this Summer and all year round. 
Stocking up with fresh fruits and vegetables will encourage you to cook at home rather than relying on takeout or fast food. When you shop at your local farmer's market you can cut down on your carbon footprint too. The fresh fruit and veggies available at farmer's markets are packed full of vitamins, antioxidants, and fiber to give your system a boost. This time of year, you can find a farmer's market in the Seattle area every day of the week!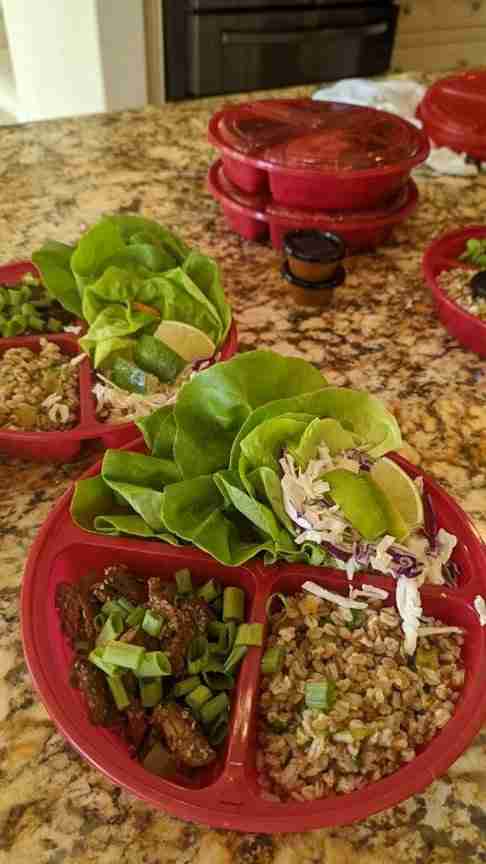 Lately we have had several clients request meals with a specific combination of macronutrients –protein, carbohydrates, and fat. Measuring macronutrients is a big part of several popular diets, including the keto diet. To learn more and calculate what macro combo might be right for you, check out this weight loss calculator from Women's Health. Or, better yet, consult a dietitian like our good friend Teresa Yi, RD of Sound Nourishment who offers telehealth appointments! She can help you determine which macro ratio can help you achieve the results you want.
If you're not striving for a specific macro combination, just keeping track of your calories on a daily basis can help you cut back and make healthier choices. You might be surprised how much you're actually eating! (For example, here's a reality check for the peanut butter lovers out there, including some colorful language.) Losing weight requires an energy deficit – burning more calories than you consume. So counting calories is one of the simplest ways to help that happen. One tool we like for tracking calories and keeping a food journal is the NutritionIX Track App.
The low carb diet has been around for decades! There are so many healthy benefits to eating low carb, and doing so doesn't have to be as daunting as you may think. We're seeing a lot of client requests for low carb meal prep to drop the pandemic pounds. When you have been cooking and eating a certain way all your life, it can be difficult to change things up (and to resist the temptation of bread and pasta). Having a personal chef help with your meal prep can help you stick with a low carb diet and also provide inspiration for your own low-carb cooking. (Hint: while there are more low-carb premade meals available these days, fresh is still best for healthy low-carb eating.)
One of the easiest ways to start eating healthy is by making simple swaps with healthier options. Enjoy brown rice instead of white rice, grab a loaf of whole grain seed bread, or make mashed "potatoes" with cauliflower and celery root instead! Our Chef Ari loves making this Oh My Gosh Spaghetti Squash for her clients. For dessert, try fresh berries and Greek yogurt instead of cookies and ice cream. It can be hard to give up starchy, sugary unhealthy options, but who knows – you may end up liking the healthy versions better!
Whatever healthy eating strategy you choose, we encourage you to be kind to yourself and keep a healthy relationship with food and with your body. Love yourself as you are and give yourself some compassion. Friends and family members make great accountability partners to help you stay on track too! And as always, if meal prep by a personal chef would help you make healthy eating choices, we'd love to discuss how we can help!