Women have been making waves in the culinary world for as long as there has been a culinary world. As our Certified Women Owned Business continues to celebrate Women's History Month, we are shining the spotlight on five women who influenced, modernized, and revolutionized their areas of expertise in food and nutrition.
Fannie Farmer - Professional Cook, Educator, & Author
Before professional cook Fannie Farmer revolutionized modern cooking with her scientific approach, recipes called for a pinch of this or a handful of that. Farmer's best-seller "The Boston Cooking-School Cook Book", published in 1896, insisted on and popularized the precise measurements we know and use today, such as level cups and tablespoons. After graduating from and then teaching at the prestigious Boston Cooking School, Farmer started her own: Miss Farmer's School of Cookery. She was a respected expert on diet and health as well as a charismatic speaker and social influencer, making the rounds on the lecture circuit and serving as food editor for the influential magazine Women's Home Companion.
Image via
Wikipedia
, courtesy of Boston Public Library
Alice Toklas - Author and Partner of Gertrude Stein
American-born writer and literary figure Alice Toklas is best known for "The Alice B. Toklas Cookbook" and her partnership with influential author and art collector Gertrude Stein. The couple met when Toklas moved to Paris in 1907, and they were together until Stein's death in 1946. They were famed for hosting lively salons for writers and artists, including Ernest Hemingway, F. Scott Fitzgerald, and Pablo Picasso. Although Toklas was not a trained chef, she learned from the chefs and housekeepers the couple employed over the years and often put her skills to use cooking for their salons. Her cookbook, which is considered "a beloved classic of American cooking," includes both recipes and anecdotes from her life with Stein and their influential friends.

Image via Library of Congress
Elsie Widdowson – Chemist & Research Scientist
Women have made countless contributions to research science related to food and nutrition, especially during World War I and World War II. One such researcher was British scientist Elsie Widdowson. She studied the chemical composition of food during her PhD and questioned the value of carbohydrates in fruit. Widdowson and her mentor went on to publish "The Composition of Foods", which provides comprehensive nutrition data for 1,200 of the most commonly consumed foods in the UK. Her research in nutrition science was invaluable during WW2, studying and predicting the effects of food rationing in her home country.

Image via UK Research and Innovation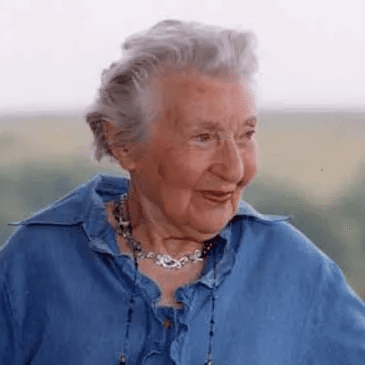 Elaine Gottschall - Pioneer of the Specific Carbohydrate Diet
Elaine Gottschall was a biochemist, cell biologist, and author whose personal experience with her daughter's severe ulcerative colitis led to her pioneering the use of the Specific Carbohydrate Diet (SCD). The eating strategy is designed to help people with gut conditions such as Crohn's disease, ulcerative colitis, and celiac disease by eliminating grains and reducing sugar intake. After traditional medical treatments failed to help her daughter Judy, or were too extreme, Gottschall and her husband relentlessly researched alternatives until they were introduced to Dr. Sidney V. Haas, who created the SCD. When his nutritional approached helped Judy become symptom-free, Gottschall devoted herself to carrying on Dr. Haas' legacy. Since the medical community remained resistant to the concept of the effects of food on intestinal health, Gottschall self-published a book making it accessible to the lay reader. Continuously in print since 1987, the book is now known as "Breaking the Vicious Cycle: Intestinal Health Through Diet." The medical community is slowly recognizing the value of the cause Gottschall championed and the SCD has been shown to be effective in managing symptoms of digestive disorders for many people. Gottschall passed away in 2005, but her own legacy lives on through the continued use and study of the SCD. This August, The Specific Carbohydrate Diet Association is hosting their annual conference and Honest to Goodness is catering a 100% SCD menu for its attendees.

Image via Specific Carbohydrate Diet Association
Edna Lewis – Chef, Author & Grand Dame of Southern Cooking
Before she became a chef, Virginian-born Edna Lewis was a seamstress in New York City known for her African-inspired dresses and designing for celebrities, including Marilyn Monroe. She fulfilled her culinary dreams when she and her friend John Nicholson opened the French-inspired Café Nicholson in 1949. In a time when few women were chefs and even fewer professional chefs were Black women, she was head chef at the restaurant, which was popular with artists and celebrities like Marlon Brando, Tennessee Williams, Greta Garbo, Salvador Dali, and Eleanor Roosevelt. After leaving the Café, she lectured at the American Museum of Natural History and "built her brand as a chef and private caterer." That brand included her unique voice, focus on fresh and seasonal ingredients, Southern cultural traditions, and African American heritage. When she published her first cookbook in 1972, Lewis became one of the first African American women from the south to publish a cookbook without hiding the author's name, race, or gender. After a broken leg kept her out of the kitchen, she was introduced to editor Judith Jones, who edited cookbooks for Julia Child. Jones encouraged Lewis to further hone her voice and bring out her unique personality and perspective. Her next cookbook, "The Taste of Country Cooking", published in 1976, sparked a wave of cookbooks that celebrated the diversity of southern cooking. Lewis continued working as a chef until the early 1990s and published her last book, a collaboration with her mentee Scott Peacock, in 2003 before her death in 2006.

Image by John T. Hill via Kinfolk
From the science lab to the kitchen, we are so grateful for the contributions of these culinary changemakers that continue to inspire cooks around the world. As the women of Honest to Goodness Personal Chef Services serve our community, we are honored to carry on the tradition of fabulous females in food and nutrition.
Learn more about our majority-female team here and contact us to hire a personal chef today!