Huddle up, health enthusiasts and sports fans alike, because it's tailgating season!! We're here to prove that you can score BIG on flavor without sacrificing your health goals. Forget the heavy hits of fried football fare – we're calling an audible and bringing you a playbook of healthy swaps that will keep your taste buds cheering and your waistline doing a victory dance during this football season.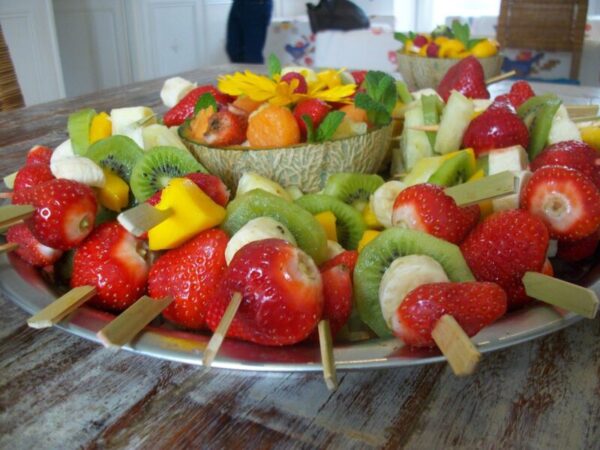 There you have it, a playbook of healthy swaps that will keep your tailgating experience light, lively, and oh-so-delicious. So, next time you're gearing up for game day, remember that you can tackle those tailgating temptations with these clever swaps that prove you don't have to sideline your health to enjoy the festivities. Let the games begin, and may your tailgate be filled with touchdowns and tasty treats!
Want some delicious help on game day? Contact us to put an Honest to Goodness chef on your team who will quarterback your cooking!
For more posts like this with healthy eating inspiration, check out: