November is World Vegan Month! Whether you're already vegan or looking to add more plant-based options to your diet, it's the perfect time to explore vegan recipes and ingredients. Champions of the vegan diet tout its many benefits, from reducing environmental impact and harm to animals to lowering health risks like certain cancers, heart disease, and obesity. With a variety of vegan substitute protein options now commercially available, from brands like Impossible Foods and Beyond Meat, it's now easier than ever to go vegan or cook vegan more often.
Our personal chefs have prepared meals for many vegan clients over the years, so to help us celebrate Vegan Month we asked them for a few of their favorite vegan recipes. We also recently held a team cooking class and potluck focusing on vegan recipes and ingredient swaps and are happy to showcase some of the delicious contributions here as well. Happy vegan cooking!
Vegan Butternut Squash Soup
Fresh ginger, lime, and red pepper flakes give this vegan recipe a bright, flavorful kick, while creamy coconut milk makes it a comforting answer to chilly Fall weather. And best of all, the ingredients cook down easily in a Dutch oven or saucepan, and blend up quickly in your favorite blender. Thank you to Chef Stacey for this recipe pick from Bon Appétit!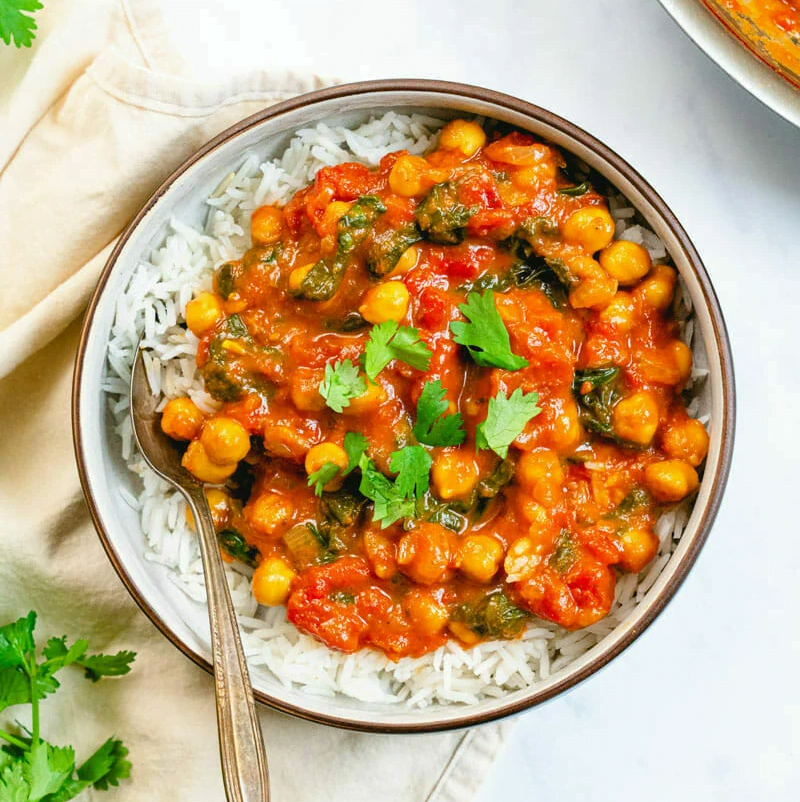 Looking for a quick and easy recipe for a weeknight dinner? Try this vegan chickpea curry from A Couple Cooks, selected for us by Chef Julia. Chickpeas are a vegan staple since they're packed with healthy fiber and protein. Spinach and fire roasted tomatoes add more vitamins and antioxidants, as well as plenty of flavor.
Vegan Spinach Pesto Lasagna with Creamy Mushroom Sauce
Chef Bryan made this delicious vegan lasagna from Vegetarian Gastronomy for our vegan potluck (more dishes from that below) and our team couldn't get enough of its three decadent layers. It features an incredibly flavorful sauteed garlic spinach, garlic-basil vegan "ricotta", mushroom and pesto sauces, and no-boil lasagna sheets made from green lentils. If you have lasagna lovers in your family, you've got to give this vegan substitute a try.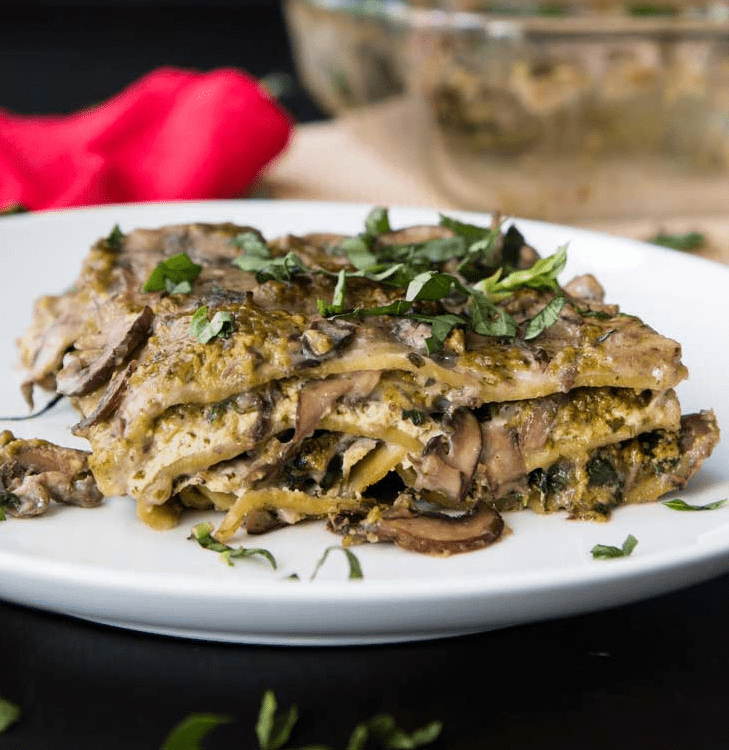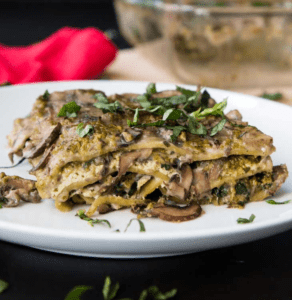 Honest to Goodness Team Vegan Potluck & Cooking Class