Delicious Meals Prepared in Your Home
Our meal delivery services help your family enjoy a healthy variety of dinners every week
Weekday Dinners
Our meal delivery services include having a chef prepare food in your home. We plan a customized menu, shop for your groceries, and cook several nutritious family meals to stock your refrigerator for the week!
Dinner Party Chef
When you hire a chef for a party at home or in your vacation rental, you will enjoy a much better time with your guests. We are experts who will also leave your kitchen sparkling clean!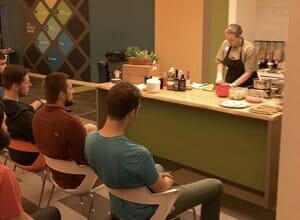 Cooking Classes
Our Seattle personal chefs have extensive experience in all cuisines and cooking tips. We'll personalize a class to cook together in your home or to do a virtual cooking class!
Who Needs to Hire a Personal Chef?
Many of our clients are busy professional couples and families who don't have time to cook. They are looking for meal delivery, family meal ideas, healthy dinners, and for help on how to lose weight. We work with people who eat out too often and would like a chef at home to prepare tasty recipes. We also specialize in working with people who have food sensitivities.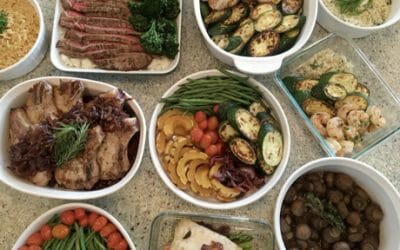 The Gift of Delicious Food and Self Care
Give your friends and family the gift of a home chef to save them time and stress in the kitchen. Certificates are a great idea for birthdays, anniversaries, baby showers, bridal showers, new moms, friends with a medical diagnosis, aging parents, housewarming parties, holiday parties, and more!
Ready to Know What's for Dinner?