Spring has sprung and that means, for many of us, it's time to get gardening! For families who want to spend more time together as well as more time outdoors, gardening with kids has so many benefits. When kids spend time in the garden, they stimulate their brain with hands-on science and biology, boost their immune system with exposure to microbes, fresh air, and sunlight, and feed their soul with connection to their family, mindfulness, and the self-esteem gained by accomplishing a challenging task.
Studies have shown that when kids help plant fruits and veggies, they are more likely to eat (or at least try) a wider variety of them as well. Since this is the perfect time of year to get out in the garden with your children and plant some vegetables, we've rounded up our top five tips for vegetable gardening with kids.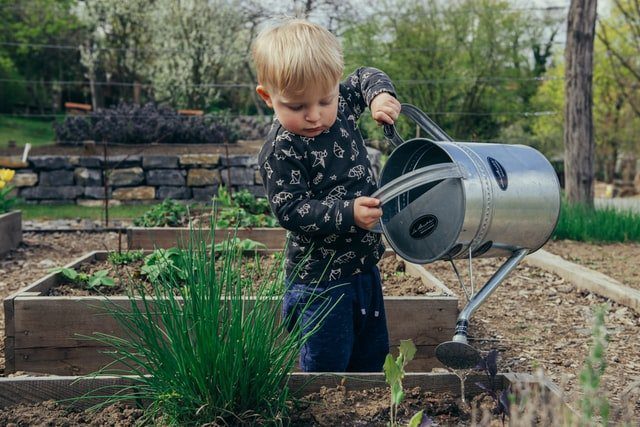 Keep It Simple for Your Family Garden
The wide variety of kids gardening activities and crafts available these days can be overwhelming! Depending on the age and interest level of your children, you can either involve them in the process of choosing how they'll participate in your family vegetable garden, or you can take the lead and give them activities and tasks as you go along.
Almanac.com helpfully points out that the smaller little fingers are, the bigger seeds should be when starting seeds in your garden. They suggest peas, beans, sunflowers, squash, and nasturtium if you and your littles want to start plants from seeds. Veggies that grow quickly and produce heavily are your best bets. Herbs are also a great choice for children's gardens as they're easy to grow and you can fit a wide variety into a small space.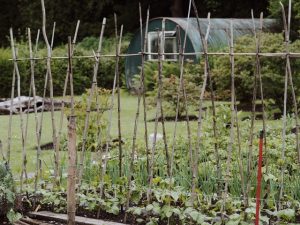 Speaking of space, while kids can help with tasks in a larger garden, one way to further develop their sense of ownership and autonomy is to give them a section to create their own kids garden. There, they can experiment and call the shots, without affecting the larger crop. You can set them up with a simple square patch or have fun with design elements like a bean pole teepee.
Kids can get inspiration from the experts at nurseries, garden centers, and urban farms. Here in the greater Seattle area, Molbak's is a popular fun (and warmer) place to visit and stock up on plants and gardening supplies year-round. On the other end of the spectrum, at Rainier Beach Urban Farm & Wetlands, kids can learn about sustainable farming practices and families can support their pay-what-you-can farm stand and Community Supported Agriculture (CSA) program.
Learning to garden involves so many new skills for little learners, and teaching children to garden is a new skill for most parents, too! A little patience goes a long way. Resist the temptation to jump in if your child is struggling with a task. Instead, work alongside them, model patience and perseverance, and wait until they ask for help.